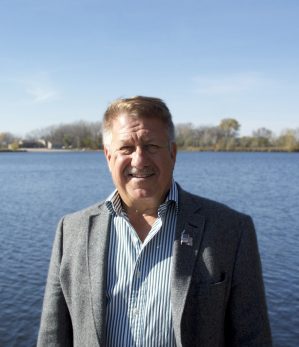 I'm

John L. Hoich
Entrepreneur, Real Estate Developer, Philanthropist
E-mail [email protected]
Office

+1 (402) 333-1919

Mobile

+1 (402) 677-4848

Fax

+1 (402) 896-0554

Please Contact Me For An Appointment
John Lee Hoich Professional Resume
Starting a business as a teenager with one lawnmower and enough determination for a dozen men, John Lee Hoich built a career that made him a millionaire by the time he was 30. John gives God his Savior and Lord Jesus Christ thanks everyday for his divine success in everything he has accomplished.
His businesses have ranged from grounds maintenance contracts at U.S. government facilities to land development and ownership of a hotel, office buildings, industrial buildings, apartment complexes, shopping centers, assisted living facilities, a 9-hole golf course, a fifty-year contract for a military housing development, and numerous strategic business investments.
John is a public speaker with a compelling rags-to-riches story. In his book From The Ground Up, he details his entrepreneurial career. His thoughts on business are generous, for he tells us of the lessons that he has learned and gives us the formula for us to succeed. Pick up your copy today from our online store.
The Family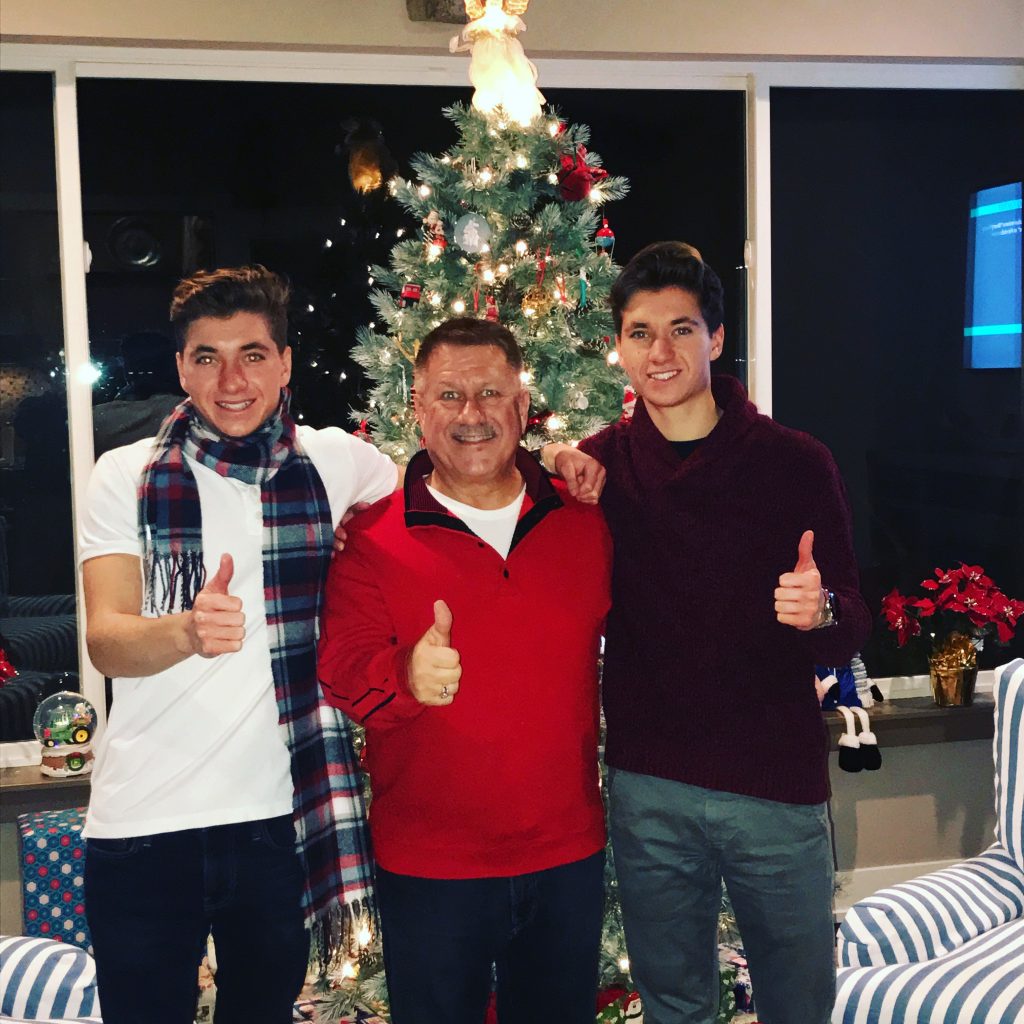 Justin, John, Jeremy
Justin is currently attending Wesleyan University and working towards his business degree. His brother Jeremy is currently attending University of Nebraska Omaha and working towards his degree in business, entrepreneurship, and real estate.
Education & Licenses/Certifications
Operating Businesses
Lawn care, landscaping and grounds maintenance – serving residential and commercial accounts in the Council Bluffs & Omaha metro area.

Maintenance of grounds for government organizations including, Offutt Air Force Base, Bellevue, NE.

Veterans Administration Building, Omaha, NE & Columbus, MS.

Warren Air Force Base, Cheyenne, WY.

Ellsworth Air Force Base, Rapid City, SD.

Privatization of Offutt AFB military housing, 1800 homes, 50 year contract.
Hoich Investments - Current
1990 - Present
Hoich Investments
President
Various investments in stock, portfolio managed by John L. Hoich, T.D. Ameritrade, Kevin Welch/Morgan Stanley
2000 - Present
Investment - Stock Holder
Provides live internet bidding services with streaming audio and video to brick-and-mortar auction companies.
2017 - Present
Investment - 40%
Nebraska Scientific supplies a wide array of quality science products to schools, science teachers, professors, and their students throughout all fifty states of the United States, and to other countries.
Hoich Investments - Previous
2002 - 2008
INVESTOR
Beef processing company located in Dodge, NE & Wellington, KS
2002 - 2008
Tri-State Ethanol Plant
INVESTOR
Ethanol Plant located in Rosholt, SD
Hoich Real Estate - Current
Hoich Real Estate - Previous
Affiliations & Memberships
Douglas County Young Republicans
1974 - Present
National Republican Party
1974 - Present
Ducks Unlimited
1979 - 1989
National Arborists Association
1979 - Present
Nebraska Arbor Day Association
1979 - Present
National Federation of Independent Businesses
1979 - 2000
Nebraska Turf Grass Association
1979 - 2005
Nebraska Turf Irrigation Association
1979 - 2005
---
NebraskaStateIrrigationAssociation.org
Greater Omaha Chamber of Commerce
1980 - 2010
Metro Omaha Builders Association
1980 - 2014
Children's Respite Care Center
1985 - 1986
---
Former Member of Board of Directors
Omaha Jaycees
1985 - 1995
Bellevue University Entrepreneurial Advisory Council Member
1993 - 1996
Omaha Board of Realtors
1993 - 1995
Young Presidents Organization
1996 - 2014
MOBA Government Affairs Committee
2003 - 2013
Membership Chairman of Rotary District 5650 Became the Godfather and founder
2009 - Present
Accomplishments
1978
Omaha Young Businessman of the Year Award
1978
Toro Corporation's National young Entrepreneur of the Year Award
1987
Outstanding Young Men of America Award
1990
Golden Key to the City of Omaha - Presented by Mayor P.J. Morgan
1990
United States Small Business Administration Achiever of the Year Award
1995
Greater Omaha Chamber of Commerce, One of the fastest Growing Businesses
1995
Paul Harris Rotary Foundation Award
rotary.org/en/about-rotary/history/paul-harris-society
1998
18 year appointment by the Douglas County Board to the Omaha City Planning Board
planning.cityofomaha.org/boards/planning-board
1998
Inducted into the Westside High School - District 66 Hall of Fame
alumni.wcsfoundation66.org/alumni-happenings/alumni-hall-of-fame/
1998
Lucent Technology Award
Sharing the Challenge Supplier Forum
1999
Lucent Technology Award
Supporting the Supplier Forum Challenge
1999
Military Academy Selection Committee - 16 years
https://fortenberry.house.gov/services/military-academy-nominations
2000
Avaya Communications Supplier Forum Award
2000
United States Small Business Administration Administrators Award for Excellence
2000
Suburban Rotary Board of Directors
2001
Raffle Chairman for the Catholic Charities Irish Fest
2001
Vice Chairman of the Omaha City Planning Board
planning.cityofomaha.org/boards/planning-board
2001
Paddock Road Community Club Good Neighbor Award
paddockroad.westside66.org/community-club
2001
Community Service Award from Family Service
2002
Chairman of the Omaha City Planning Board
planning.cityofomaha.org/boards/planning-board
2002
Board of Directors Metro Omaha Builders Association
2002
President of Lakeside Hills Association
2002
Board Member of Dana College Athletic Advisory Counsel
2002
VP Westside Alumni Association
2002
Dedication of the "John L. Hoich Westside Alumni House"
alumni.wcsfoundation66.org
2003
Honorary Chairmen of Family Service Annual Fundraising Gala
heartlandfamilyservice.org
2003
Chairman of Madonna School Annual Fundraising Gala
2003
Chairman of Dana College Vikings Golf Tournament
Contact Us
Feel Free To Contact Me
[rs_card_contact_form]
E-mail [email protected]
Office +1 (402) 333-1919
Mobile +1 (402) 677-4848
Fax +1 (402) 896-0554
Address 5410 N 279th St., Valley, NE 68064